Guarantor of Africa
of business
30 years of commitment to a
prosperous Africa
One of the most of legal integration
at the end of the integration of the end
of the 20th century.
17 members countries contributing
to the development of the continent
The O.H.A.D.A., a legal tool imagined and
by Africa to serve the economic integration and growth.
Kéba Mbaye
The OHADA Accounting Standards Committee (CNC-OHADA) met in plenary session at the "Hôtel Sarakawa" in...
See more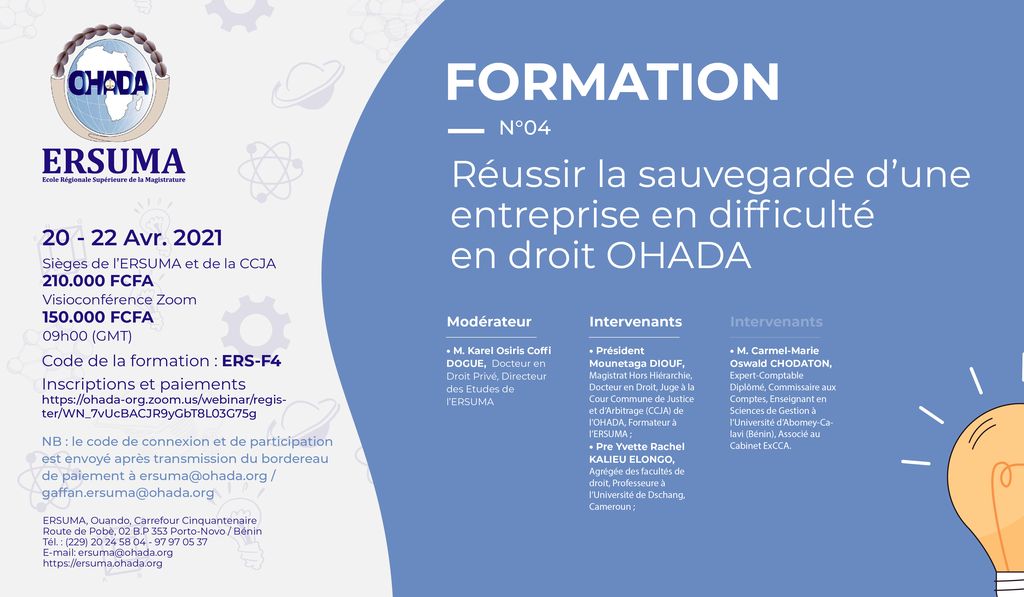 ---
30 March 2021
ANNOUNCEMENT OF APRIL 2021 ACTIVITIES ERSUMA HEADOFFICE – CCJA HEADOFFICE – ZOOM VISIOCONFERENCE The High Regional...
See more
The High Regional School of Magistracy (ERSUMA) of the Organisation for the...
Doing business in Africa safely